My Manly Version of OSC's iPod case for your arm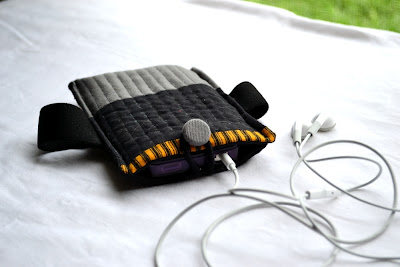 A few months ago my husband very pitifully complained that I'm always sewing, but never anything for him. I explained to him that's there's not very much to sew for a man (that I would care to make anyway…), and suggested that he look through the Sew Can She Tutorials to see if anything struck his fancy. Well, he did find something he wanted and it was
one shabby chick's
(for his iPhone).
This tutorial is also found in our '
' section under the All Tutorials and Patterns tab.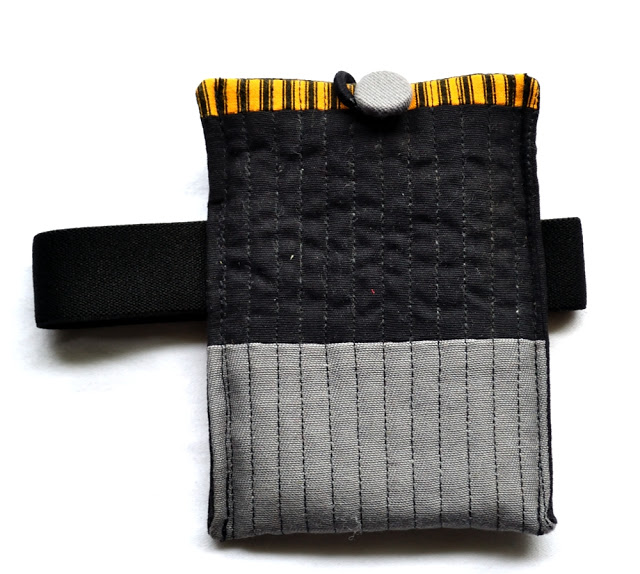 It took me a long, long time to remember to pick up the arm-band elastic at the store, but when I finally looked for it, Joann's had some really soft and pliable (but strong) 1″ elastic in black that worked perfectly.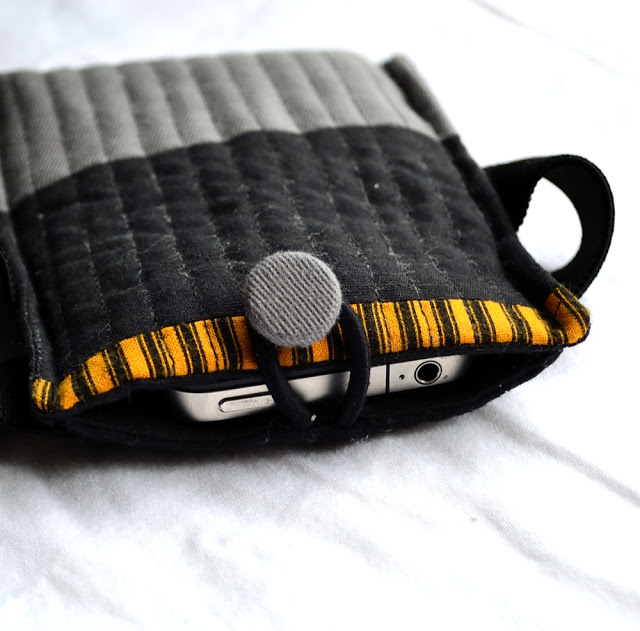 I did my best job at coordinating some manly prints out of my stash. He probably would have been satisfied with just the grey and black, but of course I had to put that yellow striped bit in for interest. This can't look store-bought! I love the narrow vertical quilting on it.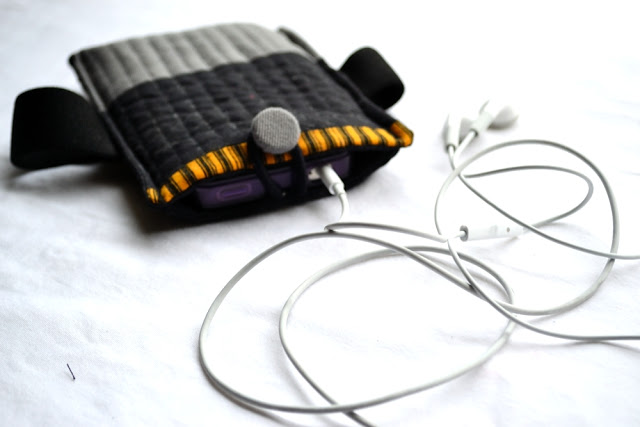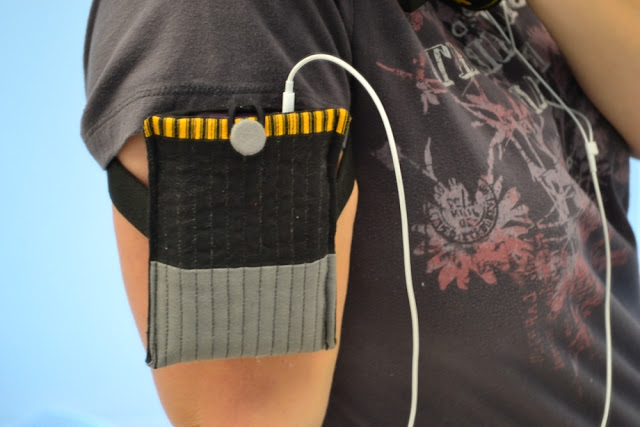 Here's me secretly borrowing it. 🙂 The elastic doesn't fit my arm very well 'cause I fit it to him exactly, but I can still wear it around the house. shhhh!
Disclosure: some of my posts contain affiliate links. If you purchase something through one of those links I may receive a small commission, so thank you for supporting SewCanShe when you shop! All of the opinions are my own and I only suggest products that I actually use. 🙂